I am so encouraged to be a part of a church body who believes in the power and importance of God's Word.  Again this fall, we are offering many opportunities to get involved in Bible study. This is not exclusive to Trinity http://tbclongview.com/ members, so if you are not involved in a local Bible study and looking for some place to dive into the Word with those who love to study scripture, you are most welcome to come join in on the discussion.
On Wednesday evenings, beginning in October, our pastor will be offering discussion and study through the "Chapter Challenge." We just finished in Joshua, so our next reading will take us to the book of Hebrews.  What a rich and full book!  You will not come away from this portion of the Bible without scratching your head a bit, but rest assured, your life will be greatly enriched by its truth.
On Tuesday mornings, the Adelphi Bible Study group is walking through "The Gospel of Mark — The Jesus We are Aching For" by Lisa Harper.  There is still time to get involved with this group and delve into the truth of this great book!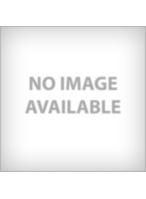 On Wednesday mornings (The Church at Lake Cherokee), and Wednesday evenings (Trinity Baptist Church), Beth Moore's new "Entrusted — A study of II Timothy" is being offered.  For those of you who have ever been involved in one of Beth's studies, there is no introduction needed — you already know God is going to speak through this study.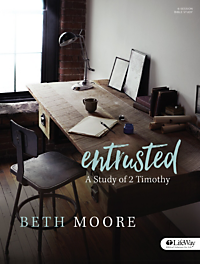 Also on Wednesday evenings, a Precept Inductive Bible Study on Ephesians is being offered.  This is a 10 week, in-depth look at Paul's epistle and the great truths written particularly to the Gentile believers in Ephesus. The truth contained in this study will not only challenge you —  it will change you.
These are the adult Bible studies that are currently being offered.  This doesn't even begin to cover what is going on with our children in Music and Missions on Wednesdays, Children's Church on Sunday mornings, and AWANA on Sunday nights: http://tbclongview.com/index.php/children/.  Nor does it cover our student ministry and the challenge in the Word with Journey Small Groups on Sunday evenings and discipleship on Wednesdays.  You can check out more at the CREW Student page: http://crewstudents.com/  We also have a full slate of Bible study opportunities and worship through our Celebrate Recovery ministry: http://tbclongview.com/index.php/celebrate-recovery/.
Yes, I am encouraged by how much emphasis my church places on the inerrant Word — the Bible.  It is because we believe it is inspired by God, profitable for teaching, for reproof, for correction, for training in righteousness; that the man of God may be adequate, equipped for every good work (II Tim 3:16, NASB).  Personally, I would consider myself a fool to not devote my utmost attention to God's Word.  After all, I am continually cleansed by the washing of water with the Word (Eph. 5:26).  It is my counsel, guide, and life road map. Without it and the faith it develops within me, I am like the surf of the sea, driven and tossed by the wind (James 1:7).